Payments processed by

YOU CAN CALL US ON:
+44 (0)1256 811118
Latest News
The latest mechnical pipette from Sartorius is now available from Elkay, Sartorius's largest UK pipette service dealer. Tacta is light and wonde...
more
From ABDOS pipette tips and PCR plates from Elkay Laboratory Products; swabs, Pasteur pipettes and freezer racking from Medline Scientific; pipetting ...
more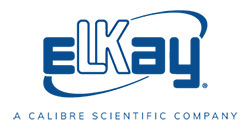 PCR Plates
/ 96-well PCR Plate, non skirted, natural
96-well PCR Plate, non skirted, natural
Product Description
Elkay PCR plates are certified DNase, RNase and Pyrogen free. Manufactured from virgin polypropylene with ultra thin walls, the dimensional accuracy of the wall thickness helps ensure a rapid and uniform heat transfer during the PCR process, as well as accurate and reproducible results. This standard PCR plate is compatible with most cyclers and sequencers.
Cat. No.:
THER-FA1
Unit Qty:
25
Packaging:
Pack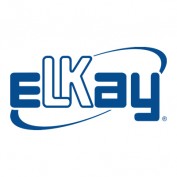 Unit Price:
£80.00
(excl VAT)
Product Features List:
Suitable for use with most 96-well PCR machines
Maximum volume per well: 340µl
Typical working volume per well: 300µl
Polypropylene
Certified DNase, RNase and DNA free
Cut Off at corner H1
Applications:
PCR
RT-PCR
Sequencing

Compatibility:
Cyclers: Applied Biosystems (not 9800)
Biometra
Eppendorf
MJ Research
MWG
Stratagene
Techne (not Genius)
ThermoHybaid
RT-PCR Cyclers: ABI and Biorad
Sequencers: ABI

(please enquire for any specific makes or models not listed)
Material:
Polypropylene and Printed Alphanumeric markings