Payments processed by

YOU CAN CALL US ON:
+44 (0)1256 811118
Latest News
The latest mechnical pipette from Sartorius is now available from Elkay, Sartorius's largest UK pipette service dealer. Tacta is light and wonde...
more
From ABDOS pipette tips and PCR plates from Elkay Laboratory Products; swabs, Pasteur pipettes and freezer racking from Medline Scientific; pipetting ...
more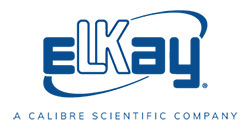 LEGAL
Privacy Policy
1. About us

Elkay Laboratory Products (UK) Ltd ("we", "us") is a company registered in England and Wales (Company Registration Number 2884927). Areas of this website relate to us and not to our Distributors and Dealers.

We are committed to protecting the privacy of all customers and website users. This Privacy Policy outlines how your personal information will be treated.
Accessing our website does not require you to disclose any personal data.

2. Type of data being collected

In order to provide you with the services you require, we may collect and keep a record of personal information about you from our websites, telephone conversations, emails and written communications. When you use one of our websites, you may be required to provide certain information such as your name, address, email address and telephone number. We may also ask you for additional optional information such as mobile phone number, etc.

Please let us know if any of your personal information changes or is inaccurate so that we may keep our records up-to-date.

You have the right to prevent marketing information being sent to you. If you prefer not to receive information about products and services please let us know using the ENQUIRY page or call us on 01256 811118

3. SPAM Email Warning

We will never request that you confirm any personal information in an email. Whilst we do have a targeted e-communication programme, we will never ask for you to confirm any of your personal details such as: Name, Address, etc. Should you receive any such emails we suggest that these are likely to be fraudulent and advise you NOT TO RESPOND. We suggest that any emails of this nature that you receive should be flagged and added to your blocked email address lists.

4. Usage of information

We may use the information we collect from you in various ways, including;
to protect our websites and systems against unauthorised access;
to process any orders placed by you;
to communicate with you, for example in relation to product recalls;
for maintaining our records;
for market research;
to track activity on our website;
to improve the quality of our service;
to create an individual profile for you so that we can inform you of particular goods, services or events that may be of interest to you.
We do not sell, rent or share your data with anyone.
We may keep your data for upto 7 years in accordance with applicable law and accountancy obligations.
5. Disposition of data

We will not disclose this information to anyone outside of Elkay Laboratory Products (UK) Ltd, our affiliated or associated companies, and our dealers or any other companies with which we have established services for your benefit.

In order to provide you with the products and services you require, we may need to transfer your personal information to countries that may not protect privacy rights as extensively as the United Kingdom.

6. General Data Protection Regulations 2016 (GDPR) and The Data Protection Act (1998)

All information we collect about you will be used and protected by us in accordance with current data protection law and this Privacy Policy.

7. Cookies

We use standard technology called 'cookies' on this site. Cookies are small pieces of information that are stored by your browser on your computer's hard drive. We need this information to identify you and to store information about the products you select between visits. This helps us to improve our service to you. Although most browsers automatically accept cookies you can usually change your browser to prevent cookies being stored. If you do turn cookies off, however, this will limit the service that we are able to provide to you.
Below are a complete list of the cookies we use and how they are used:
These cookies are essential for you to use our website:
cartId
ID of your shopping cart to allow people to add items to their shopping cart while they move around the site.
PHPSESSID
Internal cookie used by PHP language which supports the fact you are logged into a system as a certain user.
MM_Country
What section you are logged into. Does not identify the user.
fontSize
Stores the size of the font you have selected to use on the site.

We use Google Analytics to understand how visitors interact with our website, such as how they found us, how long is spent viewing pages, and what time of day they visited us on. This allows us to improve the visitors' experience on our websites. The following are Google Analytics Cookies:

__utma
This cookie is typically written to the browser upon the first visit to our site.
__utmb
The __utmb and __utmc cookies work in tandem to calculate visit length. __utmb cookie demarks the exact arrival time...
__utmc
...then __utmc registers the precise exit time of the user.
__utmz
This cookie allows us to track the type of referral that you used to reach our website. This includes keyword search, a specific marketing campaign and direct traffic.

__utmt

Used to throttle request rate.
8. Third party links

This website may contain links to other websites or links to download software from other websites. We have no control over and are not responsible for the content of, privacy policies or security of such sites. We recommend that you check the privacy and security policies of each website you visit.

9. Access to personal data

You have the right to receive information about the personal data we hold about you.
10. Telephone Calls
Calls may be recorded for quality and training purposes as well as confirming instructions relayed by you. These are retained for a reasonable period of time and in accordance with our Privacy Policy.

11. How to contact us

If you require further information or have any comments or questions about this website or any aspect of our services please contact our Marketing Communications Team:
Email: [email protected]
© 2021 Elkay Laboratory Products (UK)Ltd . All rights reserved
---
WebsiteTerms and Conditions
By entering this website you agree to be bound by all of the Terms and Conditions as set out below. If you do not accept these Terms and Conditions of use please leave this website.


1. Accuracy of information on this website and third party websites

We attempt to keep all information on this website up-to-date. The product specifications contained in this website, however, are for information purposes only. As we continually enhance our products, alterations in our specifications, packaging or unit quantity may occur. We reserve the right to change these product specifications or prices at any time without notice. For accurate up-to-date information, please contact us.

We are not responsible for the content of any third party website.

2. No contract formation

As the content of this website is solely provided for general information purposes it is not intended to constitute an offer for the sale of any specific goods.

3. Non-affiliation of distributors and dealers

Distributors and Dealers are independent of us who trade in their own right and are not our agents and cannot bind us by any express or implied undertaking.


4. Intellectual Property Rights - Copyright and Trademarks

All rights in the content of this website including copyrights, design rights, database rights, patents, inventions, know-how, source codes and any other intellectual property rights are owned by or are licensed to us. You are permitted to display these materials on a computer screen and to download and print a hard copy for using this as an information resource on us.

You undertake not to:
alter or remove any copyright, trademark or other proprietary notices;
replicate, download, relay, dispatch, distribute or publicise any text, illustration, chart, graphic, icon, logo, image, and the arrangement thereof, and any underlying source code and software, for any commercial or public purpose without our prior written consent or the respective copyright holder;
use this website to upload or distribute any material that contains viruses or the like or to do anything that may interfere with or disrupt this website or its services;
establish a link to this website from any other website, intranet or extranet site without our prior written consent.
5. Website reliability

Whilst we attempt to avoid any errors on this website, no guarantee can be made as to its uninterrupted and error free usage. We reserve the right to suspend or withdraw the entire or any part of the website at any time without notice without incurring any liability.

6. Disclaimer of Warranties

ALL EXPRESS WARRANTIES, REPRESENTATIONS, CONDITIONS OF ANY KIND OR OTHER TERMS IMPLIED BY STATUTE OR COMMON LAW WITH RESPECT TO THIS WEBSITE OR THE INFORMATION, CONTENT, MATERIALS OR PRODUCTS INCLUDED ON THIS WEBSITE ARE HEREBY EXPRESSLY EXCLUDED TO THE FULLEST EXTENT PERMITTED BY LAW.

WE SHALL NOT BE LIABLE IN ANY CIRCUMSTANCES FOR ANY DIRECT OR INDIRECT, SPECIAL OR CONSEQUENTIAL LOSS OR DAMAGE (WHETHER FOR PROFIT OR LOSS OR OTHERWISE) COSTS, CLAIMS, EXPENSES OR OTHER CLAIMS FOR COMPENSATION WHATSOEVER, WHETHER CAUSED BY THE ACTS, OMISSIONS OR THE NEGLIGENCE OF ELKAY LABORATORY PRODUCTS (UK) LTD, ITS EMPLOYEES OR AGENTS, WHICH ARISE OUT OF OR IN CONNECTION WITH THE USE OF THIS WEBSITE OR THE INFORMATION, CONTENT MATERIALS OR PRODUCTS INCLUDED ON THIS WEBSITE.

WE DO NOT ACCEPT ANY RESPONSIBILITY OR LIABILITY FOR ACCESS TO OR MATERIAL ON ANY WEBSITE THAT IS LINKED FROM OR TO THIS WEBSITE.

7. Variation

We reserve the right to change these Website Terms and Conditions at any time without prior notice. The new version will be posted on the website and will take effect and govern all use of the website immediately upon posting.

8. Survival of Conditions

If any provision of these Terms and Conditions is or becomes illegal, invalid or otherwise unenforceable under the laws of any state or country, it shall be removed from these Terms and Conditions. The legality, validity and enforceability of any other provision under the law of that jurisdiction and the legality, validity and enforceability of that or any other provision under the law of that jurisdiction shall not be concerned or harmed.

9. Jurisdiction

These Terms and Conditions will be solely governed by and construed in accordance with the laws of England. The courts of England shall have exclusive jurisdiction to resolve any disputes relating to these Terms and Conditions.

10. How to contact us

If you have any comments or questions about this website or any aspect of our services please contact our Marketing Communications Team:

Marketing Team:
---
Trademarks
Elkay® and Liquipette® are registered trademarks of Elkay Laboratory Products (UK) Ltd. Unauthorised use of these will constitute an infringement of our registered and common law rights.
RefillPro, tipXL, LabStuff, Accu-rated, Rezeevoir, Dilu-Vial, Ezee-Filter, Ezee-topper and PetteCheck are Elkay trademarks.
Leakbuster (Starplex Scientific), riplate (Ritter GmbH) , Hitplate (HJBioanalytik) Cryovial & Histosette (Simport) and SAFE (LVL technologies) are trademarks.
© 2021 Elkay Laboratory Products (UK)Ltd . All rights reserved