Payments processed by

YOU CAN CALL US ON:
+44 (0)1256 811118
Latest News
The latest mechnical pipette from Sartorius is now available from Elkay, Sartorius's largest UK pipette service dealer. Tacta is light and wonde...
more
With its ergonomic design, the Transferpette® S provides a comfortable grip in any hand position, whether you are right- or left-handed, or have b...
more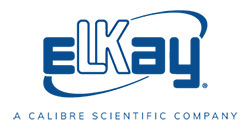 Elkay Sustainability Policy
Elkay Laboratory Products (UK) Limited is committed to minimising the environmental impact of the company's activities and will seek to develop an ethos of promoting sustainability in the staff as well as the management of its organisation. Accordingly, the policy of the company is laid out below.
Principles
Our Sustainability Policy is based upon the following principles:
To comply with all relevant legislation, regulations and codes of practice as a minimum standard and work towards good practice in sustainability.
To continually review our performance/progress on a regular basis and reporting to management.
To promote awareness both internally and externally and ensure that all staff are committed to its implementation.
To minimise the impact on sustainability of all office and transportation activities.
Provide safe and healthy working environments for our employees and sub-contractors.
Practical Steps
To see that these principles are put into practice, we will:
Encourage staff and visitors to walk, cycle and/or use public transport to get to work, attend meetings, etc , apart from in exceptional circumstances where alternatives are impractical and/or cost prohibitive.
Avoid physically travelling to meetings where alternatives are available and practical, such as teleconferencing, video conferencing, and promote more efficient timing of meetings to avoid extra travel and/or multiple trips.
Minimise paper waste and that of other office consumables, for example by double-siding paper or not printing/storing paper copies.
Encourage recycling throughout the company by offering recycling facilities for waste that cannot be reused.
Continue to develop the Elkay Recycling Programme to aid in the recycling of polypropylene plastic waste created by our customers through the use of our products.
Look to increase the number of products in our portfolio to incorporate those manufactured from recyclable, bio-degradable and/or sourced from sustainable resources.
Reduce energy consumption of office equipment by purchasing energy efficient equipment and encouraging good housekeeping.
Ensure that paper, office furniture and any other timber-based products are from recycled or well-managed, sustainable resources and are Forest Stewardship Council (FSC) certified.
Seeking to procure sustainable materials where possible.
Reduce and where practical prevent pollution by avoiding unnecessary use of hazardous materials and take all possible steps to prevent damage to either public or ecological health where such materials are essential in use.
Encourage staff requiring company vehicles to consider choosing those with low CO2 emissions.
Sustainability and the impact Elkay has on its environment plays an important role within the activities of the company and we are determined to secure the advantages that it offers to the employees, customer and community as a whole. This policy will be reviewed annually and amended as appropriate.