Payments processed by

YOU CAN CALL US ON:
+44 (0)1256 811118
Latest News
The latest mechnical pipette from Sartorius is now available from Elkay, Sartorius's largest UK pipette service dealer. Tacta is light and wonde...
more
In collaboration with Medline Scientific and Agar Scientific, our INSPIRATIONS 2023 promotion is out now! Save up to 75% on essential equipment ...
more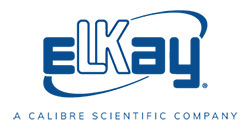 Now available – Inspired Solutions for Cold Storage Catalogue
Now available – Inspired Solutions for Cold Storage Catalogue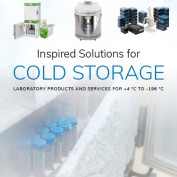 In collaboration with Medline Scientific and Agar Scientific, our Cold Storage Solutions catalogue is out now!
Including secure sample storage solutions, refrigeration products and services, and high-quality PPE, the catalogue highlights our extensive solutions available for the demanding requirements of the laboratory environment.
View catalogue
We can also provide more information, quotations, and technical guidance: [email protected]
What's inside?
• +4 °C fridges: Underbench and upright
• -20 °C freezers: Underbench and upright
• ULT freezers: Portable, underbench, upright and chest
• Cryogenic storage: Chest freezers, LN2 vessels and dry shippers
• Freezer racking
• Secure sample storage solutions
• Cryogenic PPE: Gloves, aprons, and more
• Refrigeration service and maintenance solutions
Sample Storage Solutions:
Barcoded tubes
Thanks to our exclusive UK partnerships with LVL Technologies, we introduce you to the secure 2D barcoded tubes and complementary accessories in pages 18-20.
Freezer racking
ULT racking inventory management allows you to organise your stored samples, improve energy and space efficiency, and save time. See pages 14-15 for an overview on our racking solutions.
Equipment and Service Solutions:
Medline Scientific offer a wide range of equipment and service solutions to suit a variety of laboratory applications. From +4 °C fridges to -150 °C chest freezers and -196 °C cryogenic vessels, we've chosen a small number of the most popular models from well-known manufacturers:
Stirling Ultracold—Energy efficient, portable, underbench, and upright ULTs
Infrico—Secure storage ULTs with two independent refrigeration systems
Liebherr—Look out for the new Performance range
Lec Medical—Bluetooth-enabled appliances for enhanced connectivity
Arctiko—Compact, chest, and large capacity ULTs with low GWP* refrigerants
CBS—Innovative dry LN2 storage
Taylor Wharton—Popular dry shippers
Medline Scientific—Maintenance options, breakdown services, and more
Personal Protection Equipment (PPE) Solutions:
We have a variety of high-quality cryo-gloves, aprons, and safety kits to protect you in the laboratory down to -196 °C. Check out the range on pages 22-23.
Browse our collaborative cold storage catalogue and contact us for more information or to request a quotation: [email protected].